The Making Of
---
1) Project started May 2005
2) 40 megabyte SBC website capacity exceeded Fall 2005, project on hold
3) Jan. 2006 - Scanners won't work on new computer, project still on hold
4) Site moved to Gizex.com
5) March 2006 new SCSI card, both scanners working again on XP
Album making software does not work.
6) March 22nd 2006, Hodag Road Rally Website updated, 1984 added
Since then:
Office Moved
Home move
Storage flodded
Storage Moved
Office closed
New residence with "Home Office" Old computers have come and gone and the scanners don't work anymore.
7) February 2023 - I had some video digitized by Legacy Box and nice discovery, Some of that is the Hodag road rally.
Plus a reminded that the Hodag lives on and has seen years 25-26-27.
Just what the rally needed, taken over by new and younger people.
---
The Hodag Invitational Road Rally archives are being moved to the web. The rally (created by Tom Erbes and Jerry Messman) began in 1977 and for years after that I took pictures, slides, video, Nimslo 3D, Polaroid prints, Polaroid Slides, digital images, collected notes, items and maps from the various rallys. I have no photos from the first rally.

Some of the pictures, slides and information came from each years organizers.

In 2000 the last rally was organized and it looks like I'll never see the 25th, so with that, I'm digging through all the boxes and folders, shoeboxes of film, storage boxes marked archives, more boxes of slides, photo albums and finding things as I shuffle around the storage trailer or the office warehouse.

I figure if I can do about one Year of the Hodag a week, I can finish by the end of 2005. WRONG

Alternate plan "B". If nothing else breaks and I have time, I'll finish this before I die.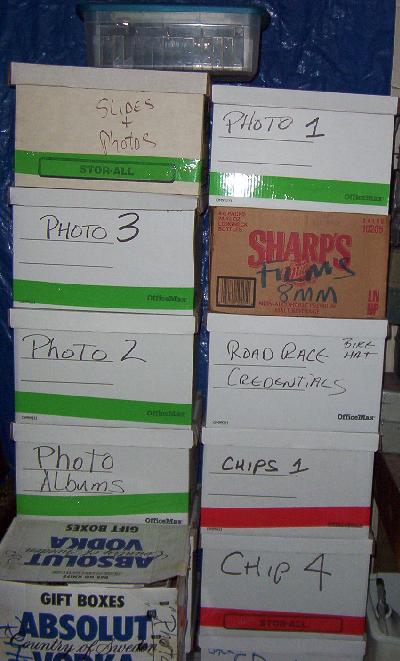 Some of the boxes of photos, slides and video that survived the flood.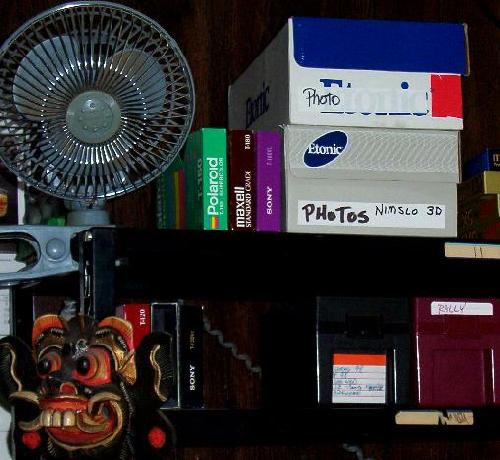 More photos, plus the Digital pictues starting in 1998.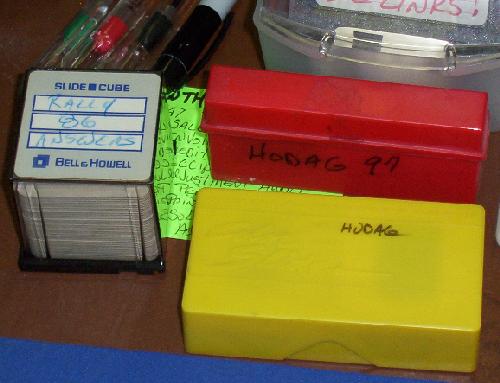 Slides, including the answers from the rally masters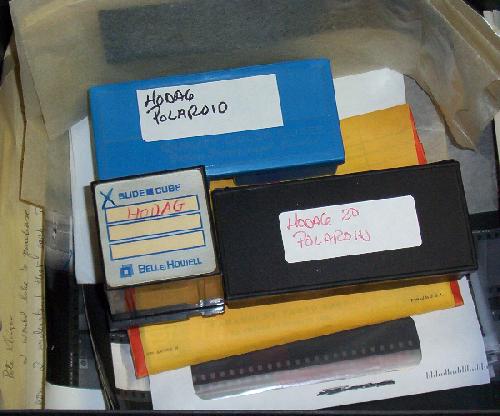 The slides from the 20th, which I took during the rally and processed for the awards. (bad idea because of time and scoring!)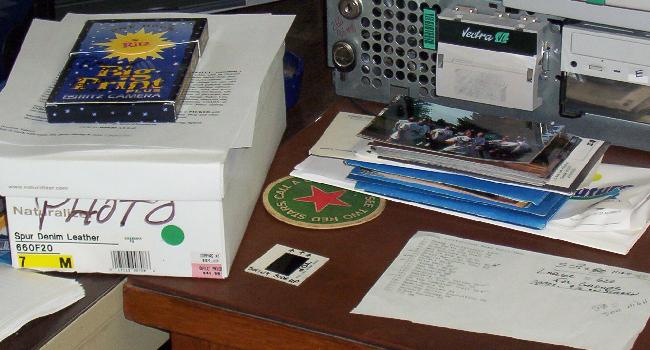 More loose photos to be identified and connected with the "Year of the Hodag"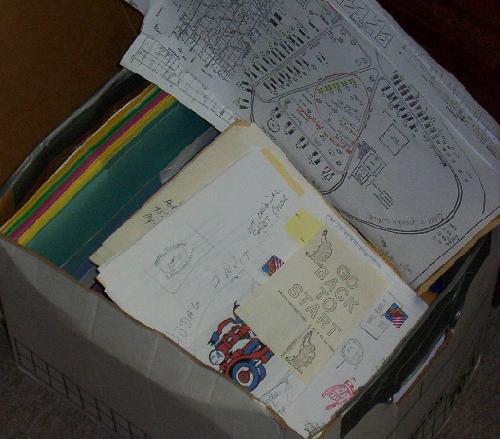 The archives box. Papers, Maps, Answers, Panic Envelopes... The only section of the 2nd rally, mysteriously disappeared.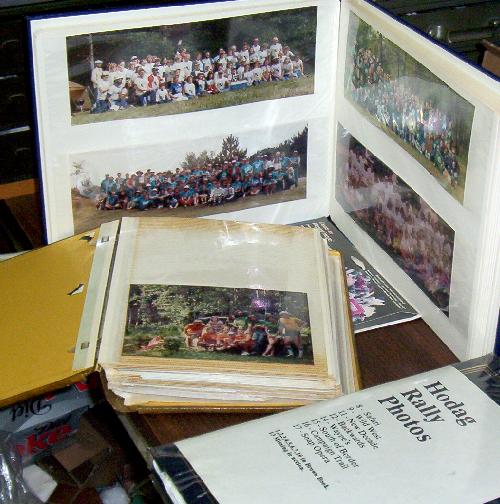 The photo albums which cover from 1978 - 1994. The hunt is on for the rest.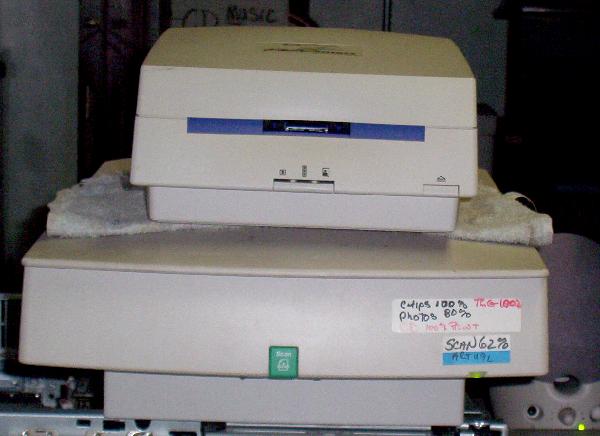 Finally the tools! HP Scanjet 5P SCSI scanner, (c. 1996?) donated by Mike Greenway.
The last piece, which I bought on eBay in April 2005, a SCSI HP Photosmart slide/film scanner, from 1997.
---

Jump back to Top
Broken Counter was here